about us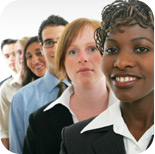 Tenant Letting Check works hand in hand with one of the UK's top credit reference agencies to ensure that your tenant's information is vetted by as many data sources as we can access – we check that they are who they say they are, they live where they say they live, as well as having a look at those undisclosed addresses where hidden derogatory information can sometimes loom, and we check the tenant's financial stability from an employment and previous landlord experience.
After returning a preliminary report to you, by email within seconds, on your tenant's credit status thereby giving you an instant indication of suitability, our online platform will automate the chasing of employment and landlords references and allow you to look at the progress of any applicant and take part-reports/full reports at any time.
Tenant Letting Check provides a clear financial and rental picture of a prospective tenant allowing you to make an informed decision and is available to landlords and managing agents to check prospective tenants.