forms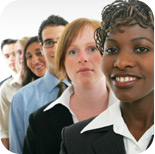 Tenant Letting Check has three main application forms, download the relevant forms below:
1. Individual application form will be completed in the majority of cases. Click here to download the Individual Application Form.
2. Guarantor application form required when your tenant has insufficient income (and you know a guarantor is needed from the start of the referencing process), a poor credit score, or is in temporary employment. Click here to download the Guarantor Application Form
3. Company Let application form - a must when renting your properties to companies. Click here to download the Company Let Application Form
Click here to download a step-by-step Navigational Guide to assist with the speedy and efficient processing of your tenancy applications.
TLC is pleased to be able to supply other supporting paperwork for you, our agents, to print off and use.
A sample final report is available so that you can see how information on your prospective tenant will be displayed. This report, coupled with the attached how to interpret a report will assist when discussing the depth of our reporting facilities with your landlords.
Understanding TLC's acceptance criteria (what is acceptable and what is not) is invaluable when managing your tenant's expectations. The attached summary gives information on when applicants are accepted, referred and declined. Information on acceptable guarantors is also provided in the summary document. For further information, please call 08700 348 586.
Lastly, it's always useful to give the attached Fact Sheet to your tenant, along with the application form. The fact sheet will give guidance on the mandatory information required to process their references speedily. Attached to the fact sheet is a Data Protection Consent document that applicants can give to their employers, authorising the release of personal data.
We hope you find the above and attached useful.